Company Overview
HOME > Company Overview
Our goal is to promote our customers' success
by providing automated machines which incorporate all the latest
"mechanical, computer, service and network" technologies!
About ITAYA
ITAYA is the brand leader in the production of spring making machinery. Our company specializes in providing machine equipment to produce springs.
In 1947 Reijiro Itaya, the founder of our company, established ITAYA in the Tateishi, Katsushika area of Tokyo. Since then we have consistently developed, designed and manufactured automated production machines.
These machines included, amongst others, automated assembly machines for ladder chains and roller chains, automated production machines for heat-dissipating corrugated fins for radiators, automated assembly machines for safety pins and mechanical pencils, etc.
From the early 1970s our research and development have focused on the rapidly advancing electronic control technology for automated machinery and we succeeded in developing the world's first "microcomputer-controlled spring forming machine" in 1977. Since then we have been developing, designing and manufacturing machines specific to spring making.
We have three intrinsic values:
These are "Our goal is our customers' success", "Always keep on developing" and "Our employees are our treasure".
We have always honored our commitment to our customers and to the continuation of research and development for the advancement of the company, understanding that the company will decline if this development ceases. We also place huge importance on valuing the relationship with our employees in the spirit of friendship.
I can proudly declare my trust that our company will continue its efforts with ongoing research and connecting with customers and employees in order to become the top in our industry.
ITAYA's strengths
Development of our own computer control technology from scratch
Delivered over 12,000 automated machines to 42 countries around the world
Consistent in-house integrated system throughout R&D, design, fabrication, assembly, sales and service


Our machines are produced with high-precision parts and skilled assembly technology using the latest CNC machine equipment.
We have developed and manufactured more than 50 types of computer controlled automated production machines and measuring instruments since we started exporting in 1979 and have been providing the best automation machinery to customers all over the world as a pioneer of computer controlled automated machines. Until now we have delivered our products to 42 overseas countries in addition to our sales to the domestic market in Japan. We have designed over 200 different types of automated machinery in the past 50 years and have been granted more than 50 patent rights in Japan, Germany and the United States. In the meantime we have supplied more than 12,000 automated machines to countries around the world, contributing to the automation of various industries.
Our comprehensive system integrates our performance in research and development, design and fabrication, assembly and inspection, sales and service in the fields of both mechanics and electronics all in a consistent manner. This is a great quality which distinguishes us and is a source of great pride to our company.
OVERVIEW
Company Name
The Itaya Engineering Ltd.
Representative
Mr. Taro Itaya, President
Main Office
504 Matsuhidai, Matsudo-shi, Chiba, 270-2214 Japan
TEL

+81-47-394-7922

FAX
+81-47-394-7923
Establishment
2, February, 1947
Establishment of
a company
1, April, 1954
Capital
10,000,000. Japanese Yen
Business
The design, production and sales of automated machineries, and its computer control system
Employee
Approximately 70
Main Bank
Mizuho Bank, Ltd. Katsushika Branch
HISTORY
1947
The original company was founded in Katsushika,Tokyo.
1954
Established as a Limited Company.
1977
Developed the world's first CNC spring making machine.
1979
Began exporting computer controlled machinery.
1991
Constructed the No.3 (main assembly) factory building.
1997
Re-constructed the No.2 (R&D Center) factory building.
Formed a joint venture company (A. I. Technology, Inc.) in the USA.
2001
Established the ITAYA Europe GmbH and ITAYA Europe Ltd, in Germany and UK.
2008
Moved to Matsuhidai, Chiba, integrating 3 factory buildings into one.
Offices and Affiliates
Main Office and Factory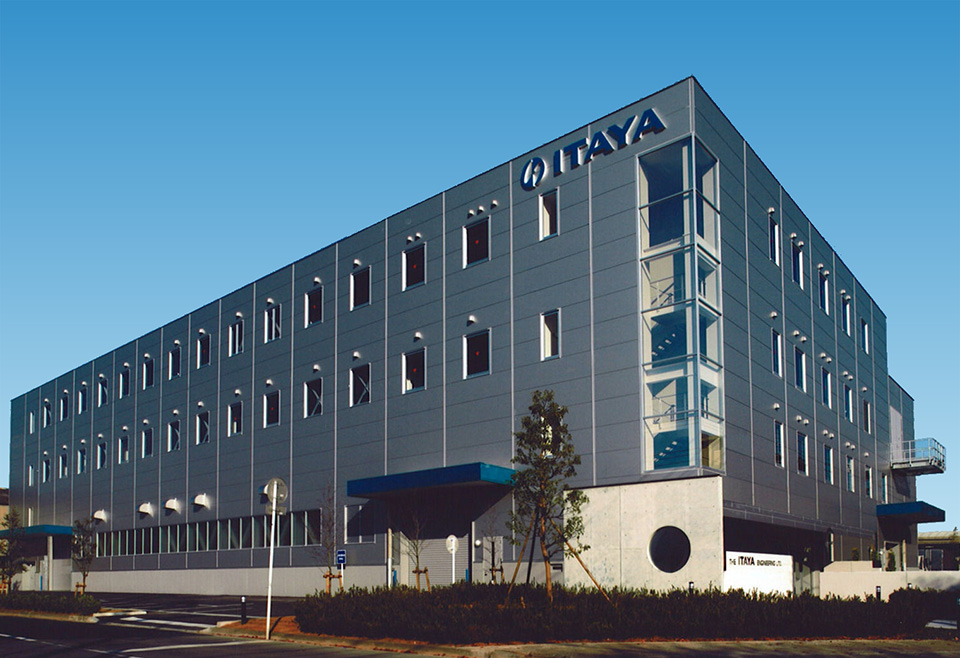 504 Matsuhidai, Matsudo-shi, Chiba, 270-2214 Japan
TEL: 81-47-394-7922
FAX: 81-47-394-7923
Site: 3,600m2
Building: 6,900m2 , 4 stories
Subsidiaries in Europe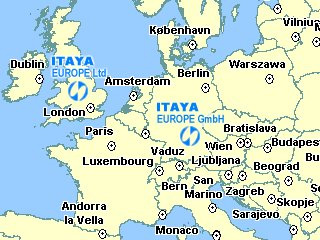 US joint venture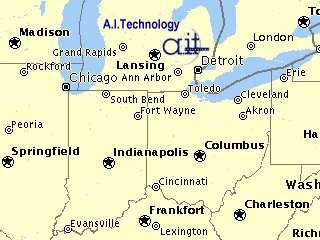 A.I. Technology, Inc.
30503 Andersen Court Wixom,
MI 48393, U.S.A GoogleMap
TEL: +1 248 624 3767
FAX: +1 248 624 4457